"

In all our deeds, the proper value and respect for time, determines success or failure" - Malcolm X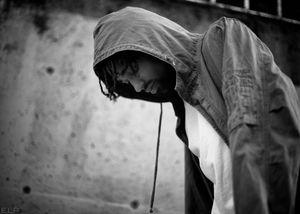 Lobes & Haywire
BORN IN SPOKANE, RAISED IN RENTON. 
Our catalog represents fully expressed emotions and late-night drives. Our next album, "Endurance" is the backbone of our upcoming local events. 
We believe in collaboration to drive manifestations into reality. We integrate this mission into our creative process at all levels, bringing a different experience to the sound of music. 
HIGHLIGHTS 
 -Helped raise money for St. Mary's with a show called "Party for People" (all ticket sales went to the organization's efforts to feed Seattle's homeless) 
-Podcast appearance on Our Questions Your Answers (by @marcusgbaby)
-Performed at the first ever Kittitas County July 4th festival 
Frequent attendant and performances w/Freemont Fridays events
Performed at the Seattle Freeze Hip-Hop Showcase at The Factory Luxe
Collaborative Coordination with Lizz Slabaugh and the Timbre Room for December 15th Hip-Hop Event - "Lets Get It"